Amazon Store
Earth Ponds: The Country Pond Maker's Guide to Building, Maintenance and Restoration (Second Edition)


There is nothing like a pond! What else can simultaneously increase your aesthetic pleasure, offer recreational opportunities, help the environment, and increase the value of your land? This is the recognized standard on ponds, now expanded to include a comprehensive guide to living happily with your completed pond and keeping it perpetually healthy. Here is everything you need to know about planning, digging, sculpting, and maintaining your pond

The Pond Specialist: The Essential Guide to Designing, Building, Improving and Maintaining Ponds and Water Features (Specialist Series)


Imagine building a waterfall, romantic fountain, or beautiful pond in your own backyard. All you ll need is a vision, and this wonderfully simple, detailed do-it-yourself reference. From design and planning through to construction and maintenance, here are complete instructions for turning your ideas to reality. Establish an environment for fish or plants; add bog gardens; and more

The Pond Manual: A Complete Guide to Site Planning, Design and Managing of Small Lakes and Ponds



Written for the serious layperson, The Pond Manual explores the wide variety of pond ecosystems available, and their function; topographic and soil requirements, design and construction techniques, wildlife management, fish species and their cultivation, algae and plant control, parasite problems, chemical and physical parameters of water sources and water control/erosion devices.
Pond Books
Complete Water Fall Kits

Pond Building Books and Guides

Waterfall Building Books and Guides
Aquatic Herbicide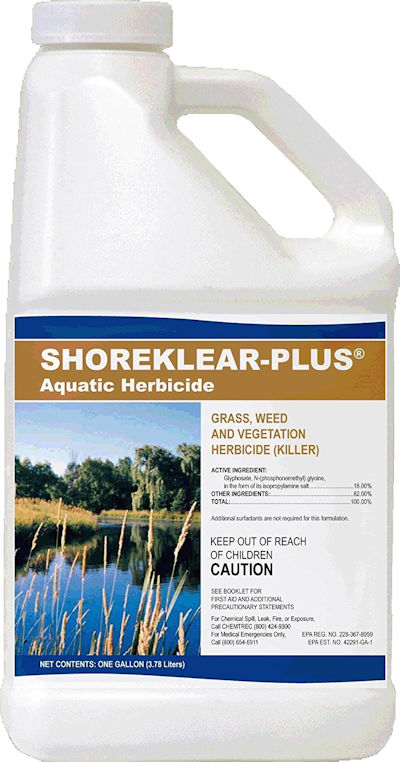 Waterfalls & Water Courses
Complete Water Fall Kits

Pond Building Books and Guides

Waterfall Building Books and Guides


Before we discuss the plantation of your pond lets talk a bit about choosing a pump first for the circulation and water features you will add. If you are planning on having a waterfall you should take heed of the following way to calculate the pump for a waterfall flow: 100 gallons of water per hour for every inch of waterfall width.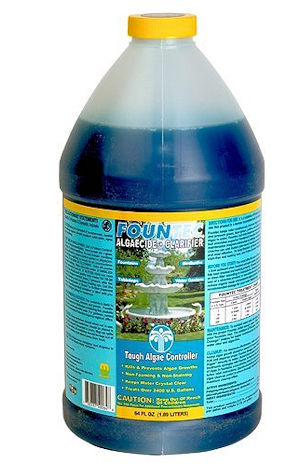 FounTec Algaecide & Clarifier
All About Building Waterfalls, Ponds, and Streams



A practical, easy-to-understand guide to adding both still (ponds) and moving (waterfalls and streams) water features to any garden. Includes complete, easy-to-follow instructions on designing, establishing, and caring for a variety of eye-pleasing water projects.

More than 220 vivid photographs and illustrations, plus detailed instructions, make this guide a must-have for garden enthusiasts looking to plan and build a water feature. Expert advice on selecting the right fish and plants for embellishing any backyard aquatic paradise.

Solution-based format will inspire you to confidently create water havens in your own yard.


Smart Guide: Ponds, Fountains & Waterfalls (Landscaping)



Whether readers are deciding on the type of pond that best suits their wants and needs or trying to decide whether a stream or a waterfall fits better into their landscape, Smart Guide: Ponds, Waterfalls & Fountains has it all.

Completely rewritten and packed with all-new full-color photographs and illustrations, this guide will help homeowners plan, build, and maintain their water feature with step-by-step do-it-yourself sequences and easy-to-understand directions.

Chapters cover everything from plant and fish selection to tips on choosing a spray or statuary fountain, how to install pond shells, digging out a watercourse and waterfall, and even adding accents such as bridges and steppingstones to the backyard.

For homeowners who can't wait to get started in the spring and want to show off their creativity, Smart Guide: Ponds, Waterfalls & Fountains will not only help their project take off; it will instill the confidence to finish.


How to Build Ponds and Waterfalls and Much More...: The Complete Guide



How to Build Ponds and Waterfalls and Much More. was written with the consumer in mind: it's a show and tell presentation of everything needed to build spectacular water gardens. Jeffrey Reid proves that knowing the correct steps and using the right product for the job practically guarantees success.

The methods shown in these chapters are proven, and have been taught to thousands of do-it-yourselfers. In an easy-to-read and easy-to-understand format, this book shows readers how to build ponds and waterfalls, as well as providing information about Koi fish, submersible pumps, water lilies, water features, water garden designs, UV lights, rock placement, filter systems, pond fish, marginal plants, preformed ponds, excavating, pond liners, plumbing, and landscaping. Adding a pond or waterfall to your landscape can be very rewarding. "How to Build Ponds and Waterfalls and Much More." ensures it will also be successful.



Pond Sealant
SoilflocŪ Sealant is the best polymer based sealant available for your canal, irrigation ditch or watering hole. Specifically designed to find leaks, whether in the floor, the wall or through rock formations and seal them. SoilflocŪ custom blends linear and cross-linked polymers to seal any type of soil, for any sized project.

Muck Remover
The biological removal of muck and sludge from ponds, lakes and canals is an ecological way to eliminate organic sediments from ruining shorelines and making swimming impossible. Safe muck eating bacteria are blended from anaerobic bacterial mixtures and enzymes that specifically target the thick, black, stinky muck that is common in ponds and lakes.

Solar Aeration | Bacteria & Clarifiers | Large Ponds & Lakes | Pond Pumps | Information & Articles


Complete Pondless Waterfall Kits




Kit Features and Includes: -Waterfall Spillway and Waterfall Vault - Automatic Water Treatment Dosing System for Fountains - AquaSurgePRO 2000-4000 Pump Complete LED Lighting Package: Featuring (2) 1-Watt LED Spotlight, 60-Watt Transformer with photocell sensor, 3-way Quick-Connect splitter and 25 Feet of LVL Extension Cable - 25 Feet of 2" Flexible PVC Pipe - (5) Aquablox [small] - 10 Feet x 12 Feet Liner - 10 Feet x 20 Feet Stream Liner - 100 Sq. Ft Underlayment - Welcome Kit with complete product, installation and care guide

Complete Water Fall Kits
| Pond Building Books and Guides
| Waterfall Building Books and Guides